Company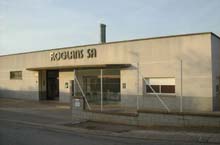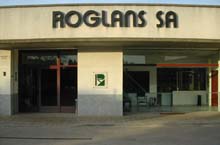 Roglans, S.A. is a company dedicated to repairs since 1923 and in society constituted for the realization of installations in 1950, when the foundation of society.

The experience and the permanent incorporation of new technologies allows us to evolve and keep us at the forefront of the latest facilities.

Think of tomorrow to be better today

The importance of a good part installation that works correctly is to be sure that someone will take care of this and be prepared for possible changes or extensions, saving unnecessary additional costs.

HOME AUTOMATION:Experience wellness surrounded by the best technology for your home and get the most comfort. Discover the advantages to enjoy a smart home.

DOMESTIC:Long live peace of mind that their facilities are the best solution for your case, optimizing resources and trying to comfort her.

INDUSTRIAL AREA:Get fast and efficient service is what distinguishes the production of your business. Good maintenance of facilities ensures better results.
GPS: 41.9244788, 3.1613789