Installers since 1923
For over half a century began our adventure installers, the proverb "experience is a degree" is valid in all sectors, and our no exception.
This extensive experience is what allows us to rapidly evolve and adapt to new technologies with a minimum margin of error. For this reason we are committed to the implementation of energy saving systems, optimization of resources and recommend the introduction of automation in the province of Girona.
Services
DOMOTIC
Experience the wellness surrounded by the best technology for your home and get the most comfort.
AMPLIAR
INDUSTRY
Get fast and efficient service is what distinguishes the production of your business
AMPLIAR
DÒMESTIC AREA
Long live peace of mind that their facilities are the best solution for you.
AMPLIAR
Projects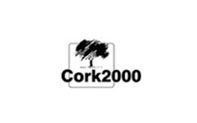 Cork 2000, S.L.
Empresa dedicada a especialitats i tractament del suro.
Instal·lació d'electrificació, automatització, fontaneria, climatització i aire comprimit.
AMPLIAR